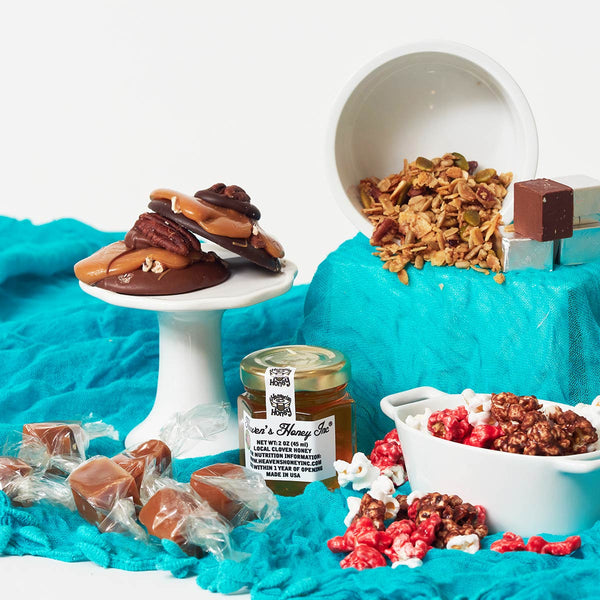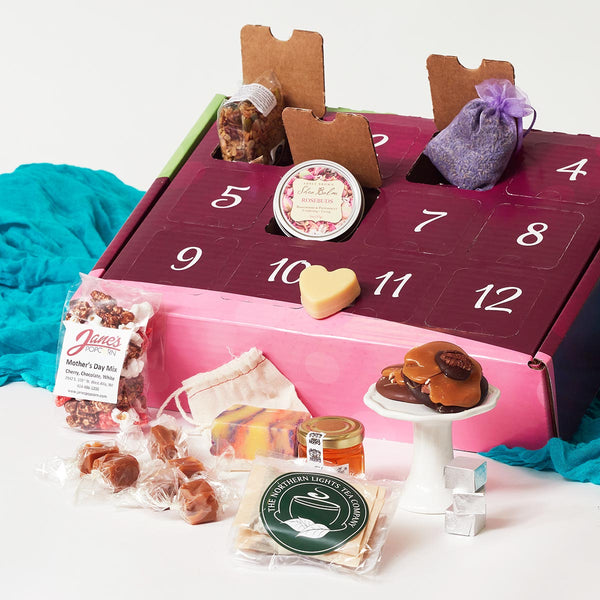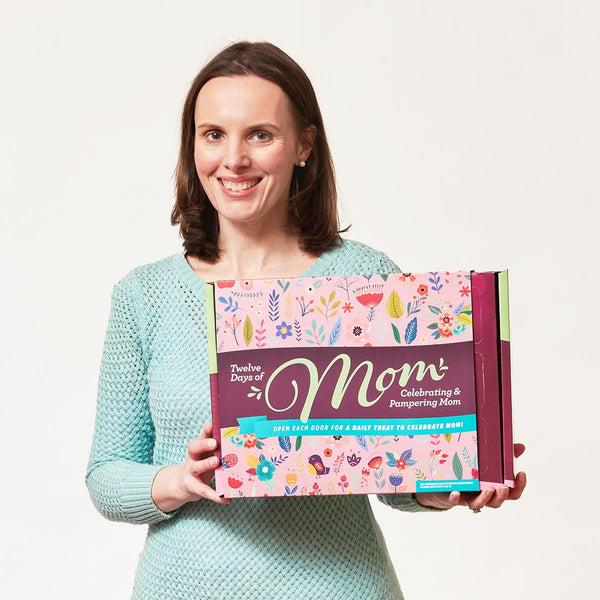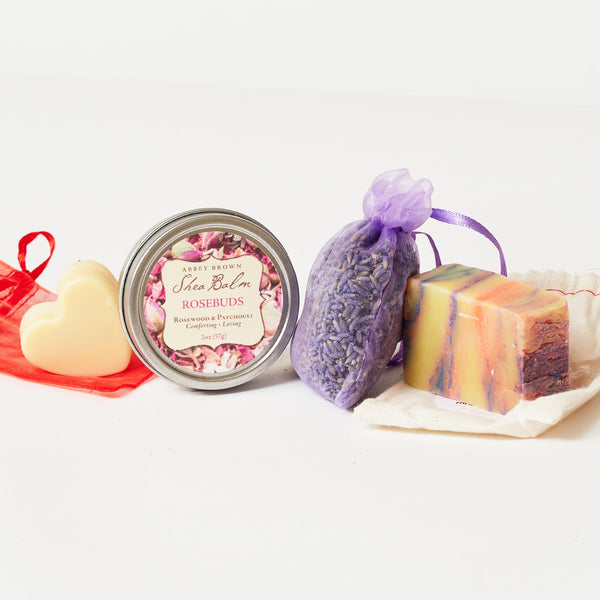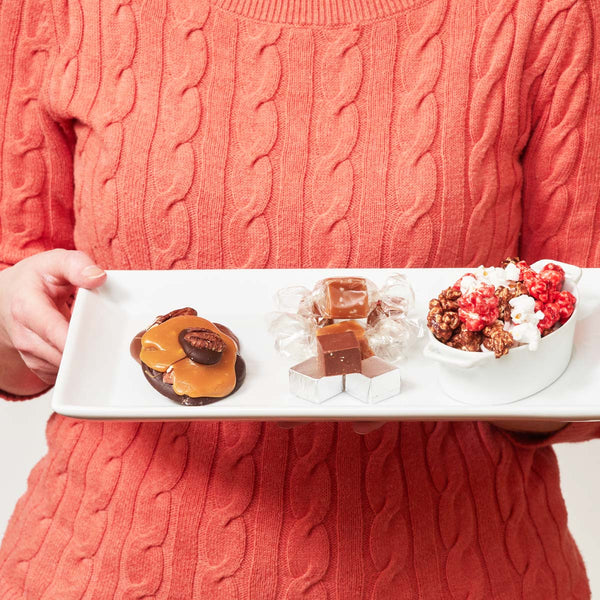 Description

Gift Box Includes
The special women we call mom deserve to be celebrated more than one day a year! Treat the special mom, daughter, aunt or mom friends in your life to a luxury product to pamper herself with. For 12 days she'll enjoy gifts like granola, cookies, fudge, dried lavender, handcrafted chocolates, luxurious shea butter balm and more! This custom designed, American-made box is the most unique way to say thank you for everything the moms in your life do while supporting 12 - 15 small businesses and food producers with your purchase.
Dark Chocolate Raspberry Fudge Square from Sherwoods Fabulous Fudge (WI)

3 pack of Northern Lights Tea (MN)
3-pack of shortbread cookies from Greige 

Patisserie (WI)

2 oz. Candied Pecans from Nutcrack (WI)
1.5 oz. bar of soap from Minnesota Soap Company
2 oz. Shea Butter Balm from Abbey Brown Artisan Soap Company
Heart-shaped lotion bar from Siena Soap (MN)
1 Giant Peanut Butter Cup from Long Grove Confectionary (IL)
Coffee House Granola Square from Olympia Granola (WI)
Wildflower Honey from Honey Acres (WI)
2 oz. Lavender Sachet from Rowley Creek Farm

Premium, dried, Grade A Montmorency Door County cherries from Country Ovens (WI)

Free shipping in the contiguous United States. 
The physical box is 15 inches high x 11 inches wide x 4 inches, with each daily item being contained within a 3 inch square cube. All items are non-perishable, and refrigeration is not needed upon receipt of the box.