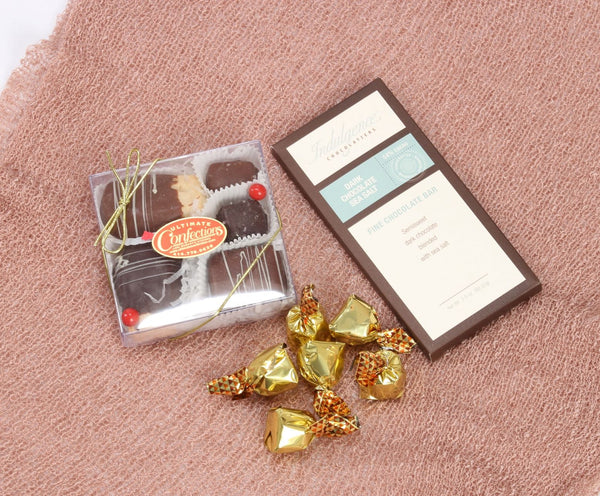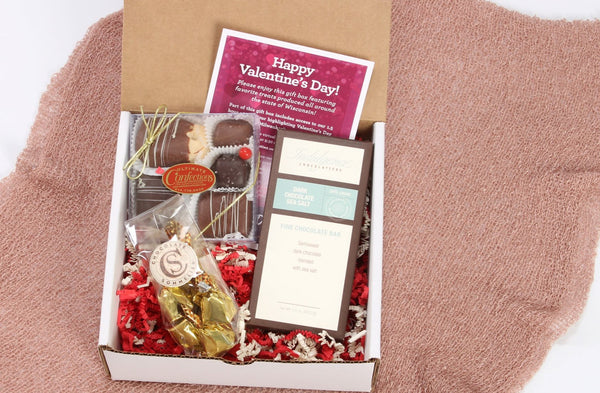 Sample or share some of Milwaukee's most delicious woman-owned chocolate shops with this package. Great for birthday gifts, employee appreciation, or simply for yourself.
Gift Box Includes
Indulgence Chocolatiers meticulously handcrafts all of its confections, including this solid chocolate bar
Ultimate Confections has been making homemade, hand-dipped chocolates for 30+ years. Enjoy a 4x4 inch square of dipped shortbreads and assorted hand-dipped chocolates.
The Chocolate Sommelier travels the world to personally taste and hand-select fine chocolates to present including this 6-pack of cocoa dusted truffles. Imported from France, they are made by one of the original French families making truffles since 1931.
Photos shown are for illustrative purposes. Occasionally products may need to be modified due to supply chain concerns. Thank you for your flexibility and understanding!