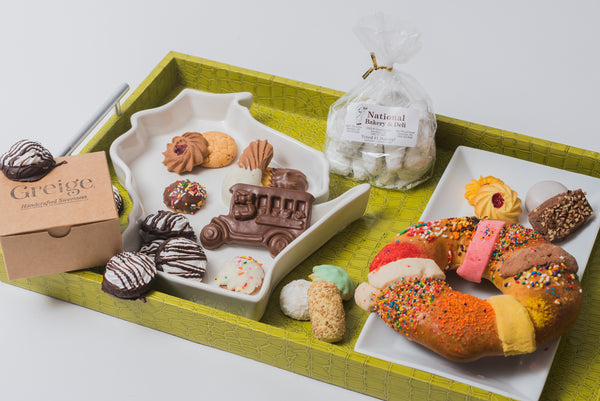 Ethnic Bakeries of Milwaukee Box
If there is one thing that you can count on Milwaukee Food & City Tours for, it is our love for sweet treats from ethnic bakeries from across the city.  In this unique time of social distancing, let us bring the sweet treats to you via our Ethnic Bakeries of Milwaukee Box!
Includes
Taste Milwaukee's Italian heritage with a half-pound box of Peter Sciortino's Bakery on historic Brady Street
Delve into Mexican culture with a mini Three King's Cake from woman-owned La Flor de Trigo
Enjoy a dozen of National Bakery's famous German pecan fingers.
Savor 6 chocolate swirl meringue as a French delight from Greige Patisserie
Always a favorite on our Bakery Bus, Ultimate Confections has been making homemade, hand-dipped chocolates for 30+ years. Enjoy a milk chocolate treat from this staple of the Milwaukee community.